With the increasing competition among brands, every minute spent and every penny on the budget has become of critical importance. Automation systems help many brands continue to compete and focus on business development. So, what are the automation systems and their contributions to brands?
About Automation Systems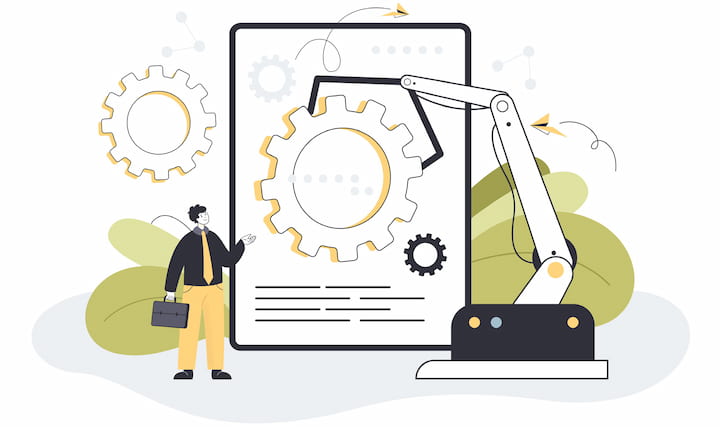 Automation systems provide automation of repetitive tasks in industry, science, or management fields without the need for human power. In corporate life, it include computer systems and software to collect, store, transfer, alter, and use office information and help data management.
Automation systems minimize the manual error risks since it enables the data to transfer and process without human intervention. There is a collaboration between people and automation systems. Therefore, there are two types of it depending on the structures: semi- and full-automation. While semi-automation is the system where employees take more part, full automation is the one where machines are more involved.
What Are the Benefits of Automation Systems?
Automation systems help businesses grow by making their jobs easier with numerous advantages they provide. We can list those advantages below:
1) Increases the Employee Loyalty
Repetitive tasks, such as mail tracking or data entry, might lower employee motivation and block them from delivering value to the company. There, automation systems step in and save employees from these repetitive tasks. That saves time for employees to focus on innovative and value-added work.
According to the research data published by Zapier, 90% of the employees surveyed accept the improvements that automation systems provide, and 65% of them think that automating repetitive tasks lower their stress levels. All these working conditions, which have been improved with this systems, increase employee commitment to their workplaces and positively affect their work performance.
2) Reduces Error Costs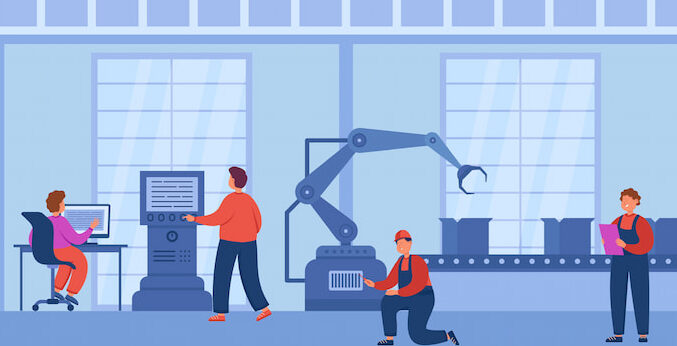 Automation systems can reduce error possibilities regardless of the task. It can be entering new customers' email addresses into a customer relationship management program or complex financial projections. The critical thing is correctly configuring the operations with this systems. Additionally, employees are less likely to encounter miscommunication or duplication when they have access to data and workflows through a centralized process provided by this systems.
3) Improves Growth and Scalability
Some systems used in departments such as marketing, human resources, or sales allow businesses to reach many more customers without additional employee input. It means that companies can grow and scale their business with fewer costs since there is no need for extra employees, thanks to automated operations.
What Are the Use Areas of Automation Systems?
Automation systems have broad use areas, from barcode scanners in markets to robots in factories, including artificial intelligence in its structure. Some of the use areas of this systems can be listed as:
Robot technology
Computer unification production
Flexible production
Computer production systems
Information technology
Numerically controlled equipment
The Address of Automation Systems: Infoset
Finding the right automation system, installation, and management might be challenging for companies sometimes. In this context, Infoset's provided automation solutions ensure an easy installation for you to easily integrate your businesses into the systems and save you time&cost. With Infoset, you can automate your workflow to not waste your time, effort, and money with routine tasks. At the same time, you can also save time while automating many processes, such as return processes, customer support, orders, and increasing customer satisfaction. Start using Infoset today to take your customer experience to the next level and increase your sales!