Customer satisfaction, which is a critical metric in measuring the success of businesses, benefits from numerous automation. One of this automation is IVR systems. So, what is IVR? How does it work? How does IVR affect the customer representatives?
What Is IVR (Interactive Voice Response)?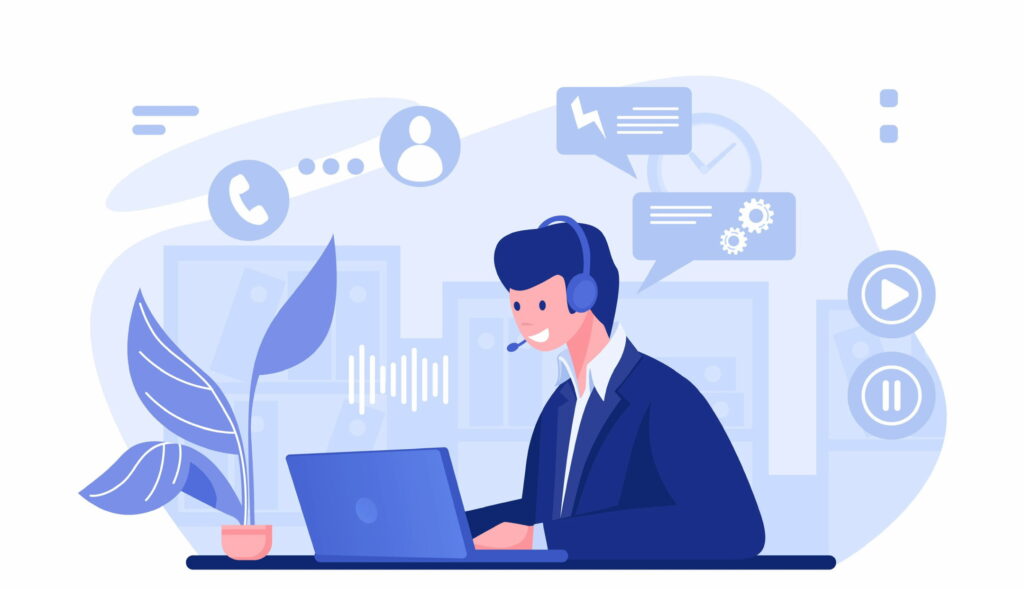 Interactive voice response or IVR is an automatic business phone system feature that interacts with those who call and collect information by providing them options via a menu. IVR actions are determined by the decisions of the callers. IVR functions are shaped due to the answers through phone keypad or voice response. It can provide information accordingly, or if the problem is more complex, it transfers callers to a customer representative who can meet their needs better.
Voice response systems are fundamentally used by companies or call centers to direct the calls according to the choices of the caller. Interactive Voice Response can determine if the caller needs customer service or technical support due to the selected options. Additionally, they can use for informing the callers about promotions, updates, or delivering the important instructions. For instance, it is among the features of the voice response system to ask the callers for permission if the system can record the calls and if they want to proceed with the call.
Although Interactive Voice Response systems were used only for call queuing during their early development, nowadays, it solves simple customer needs with the self-service options it offers that are usually the responsibility of call-center representatives. At the same time, the list of actions below can be managed with IVR systems as well:
Information about account balance,
Access to account information,
Arrange or change PIN numbers,
Information search (product price, index, etc.)
Potential customer forms and surveys,
Lower amounts of payments and money transfers.
How Do IVR Systems Work?
In the early time of Interactive Voice Response systems development, a separate software from the main communication platform and its own hardware set to operate, a telephone service, a database, and a separate infrastructure for the system were needed to set up the IVR. That process was causing both time waste and high costs. With the recent updates of our technology era, It has become integrated into cloud systems without separate software and infrastructures. Since Interactive Voice Response systems have easy integration with other systems, it also works in full compliance with other key features such as automatic call distribution (ACD). A simple IVR works in parallel with other qualifications of call centers:
1) When a call is received, after the automatic greeting of ACD, it takes over and provides a phone menu to the caller.
2) Caller interacts with the IVR phone menu. Many options are presented to the callers. Most IVR systems use dual-tone multi-frequency tones or DTMF tones to interact with the caller. That's the technical way to express that the caller uses the phone touch-tone keypad.
3) While the caller navigates through the menu, their query or search intent can be resolved through the IVR self-service process. If not, the call will be categorized by IVR. That's the qualification step to trigger a skill-based router. It creates the opportunity to identify the tools that can meet the caller's demand. ACD then forwards the call to a suitable and qualified live customer representative.
How Do IVR Systems Affect Customer Representatives?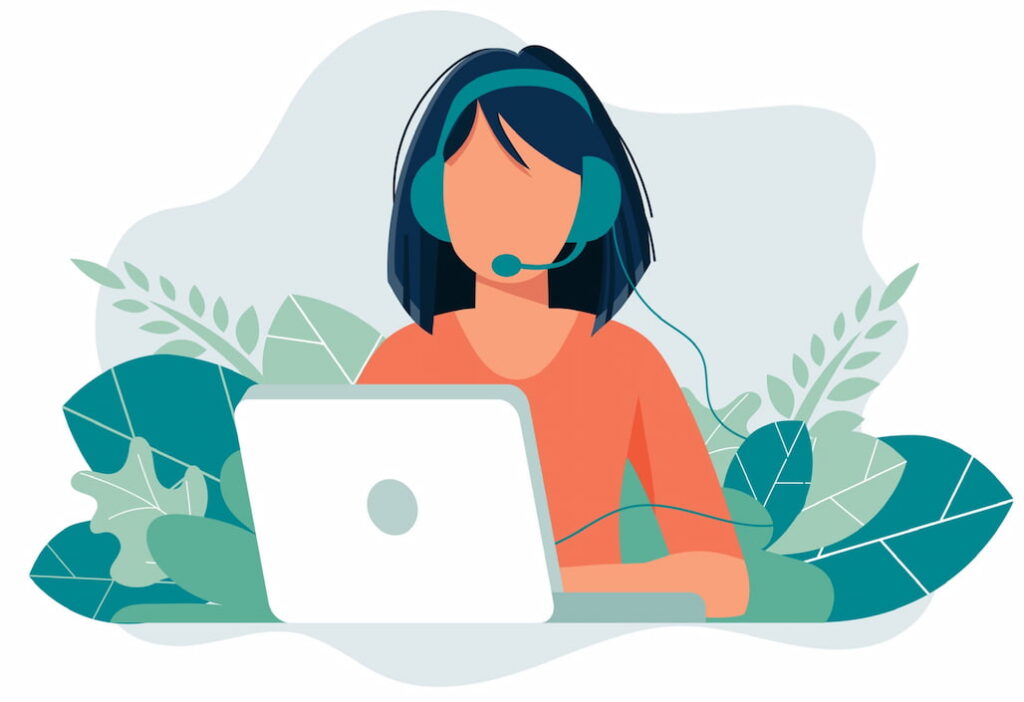 Voice response systems reduce the workload of customer representatives with their provided automated features. Interactive voice response systems prevent loss of time for representatives in case of repeating demands or simple transactions by stepping in rapidly, so customer representatives can save that time to resolve real solutions and develop their customer service skills.
One of the top features of Interactive Voice Response systems is their independence from humans. Once programmed, it will continue to work unless configured otherwise. That means, unlike humans, they provide something else: IVR systems don't need to sleep or get rest. Even if you receive a call from your customers at midnight, your programmed system can handle the simple transactions for you.
Since Interactive Voice Response are automatic, they are not susceptible to errors. Manually forwarding the calls received, especially when dealing with a great volume of calls, may cause problems such as transfer to the wrong department or the representatives. When your contact center is integrated with an IVR system, whole calls follow the same logical sequence programmed in the phone menu. In this way, you can make sure that all of your customers receive the same quality IVR service by automating the way of receiving calls.
The Address of IVR Systems: Infoset
Regardless of sector, IVR has significant importance for customer service, and every business should benefit from it. Infoset quickly categorizes the calls with its provided IVR systems, so the transferring of the calls is done correctly. You can create parallel calls and easily manage your voice messages besides the call queuing and forwarding features with IVR systems. Start using Infoset today if you are also looking forward to taking your customer experience and sales to another level!