Call center software is a software used to manage your business and mobile phones in a more dynamic and orderly manner. A call center software usually falls under 2 categories: Hosted (on-premise) call center software and Cloud call center software.
Cloud architectures have completely changed the way of thinking in the call center industry in recent years. Cloud call center software has become a great opportunity for businesses of all sizes as opposed to traditional call centers, with being able to set up without investment and allowing customer representatives to work remotely.
The most important point is to survive in the tough competitive ecosystem of our age. Therefore, call center software can be selected according to the needs of your business, but there are some important features that a call center software should have. Here are five key features to consider before choosing a call center software:
1. Automatic Call Distribution (ACD)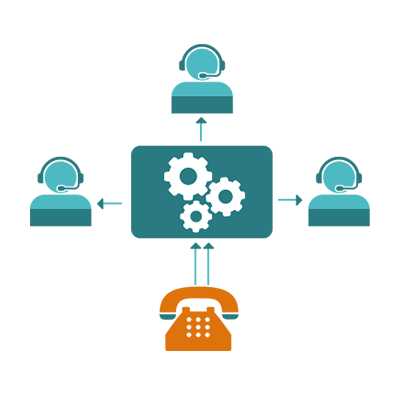 Automatic Call Distribution (ACD) is an important feature of a call center software that manages and processes incoming calls. Incoming calls are forwarded to the correct menus, queues and people according to relevant rules.
Some operators may receive calls with priority over others, or calls may be routed equally to all operators. It is very important for your call center operation to choose a call distribution strategy that best suits your process among many methods.
Supported ACD strategies is an important feature check when choosing a call center software.
2. Predictive Dialer (or Auto Dialer, Power Dialer)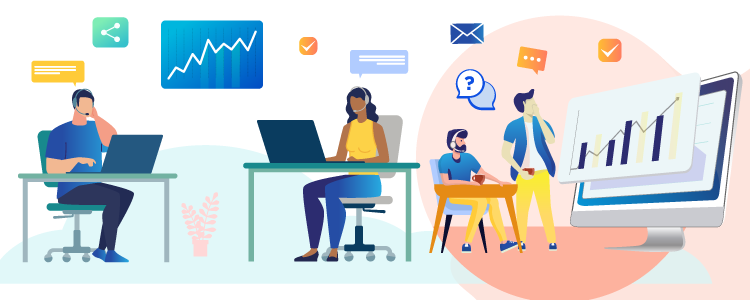 Predictive dialing is the method of selecting contacts from a database, calling them automatically, and automatically transferring the answered calls to an available customer representative. When there is a decrease in the number of customer representatives, the system detects this situation and decreases the number of automatic calls, and increases the number of calls when the call answer rate decreases. The system considers 2 statistics for the next sessions. These are call answer rates and waiting times.
In a predictive dialer, the waiting time is calculated from the moment the other party answers the phone. In the absence of an accessible customer representative, a voicemail or IVR gets automatically activated. This prevents the customer from hanging up the phone.
Predictive dialer systems increase the productivity of call centers, so this feature should be taken into account when choosing a call center software.
3. Interactive Voice Response (IVR)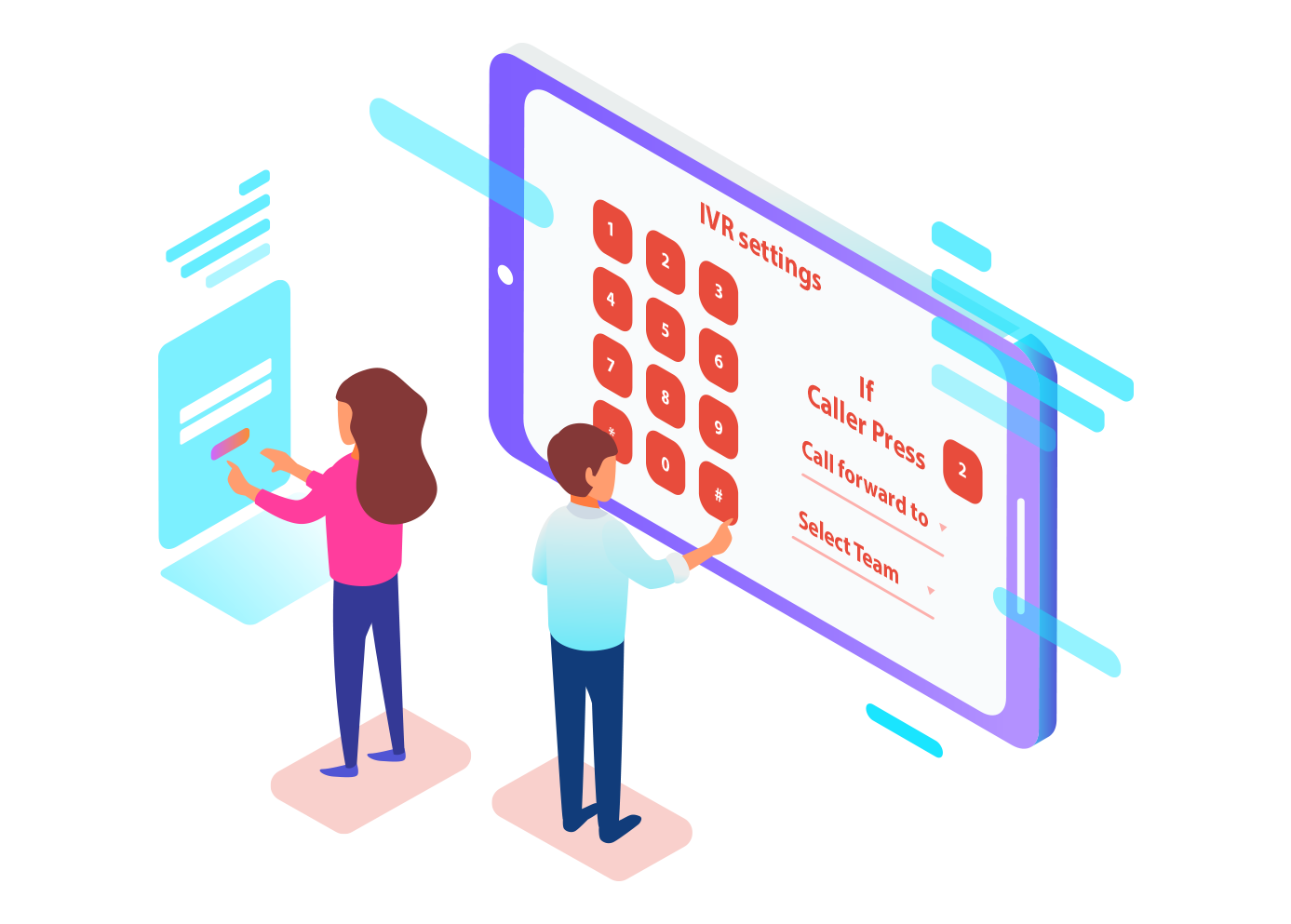 Interactive voice response (IVR) is a technology that helps callers reach the solutions they're looking for using voice commands or DTMF tones (dials).
Through an IVR menu, you can greet your customers with a professional announcement, and direct them to the most suitable operators with dials. Likewise, you can help customers gain information about products, services and solutions with IVR menus in outgoing calls and auto dialer campaigns.
One of the most important features to consider in a call center software is the ability to dynamically adjust IVRs.
4. Skill Based Routing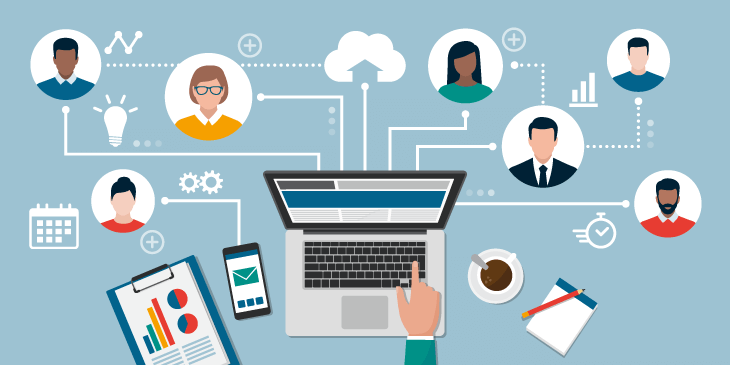 Customer representatives working in a call center may have different abilities. For this reason, it is always better to connect the calls to a relevant customer representative according to their skills and the customer request, rather than connecting the calls to a random customer representative.
As a basic and common example, we can give the spoken language. A very good example of skill-based routing is to direct the call to a customer representative who can speak the customer's language, after determining the language of the customer in the IVR. In this way, we can transfer a French-speaking customer to a French-speaking customer representative.
Likewise, directing customers who want technical support to your technical support specialists and those who seek sales to your most suitable sales person will speed up your processes. It is important to check this feature when choosing a call center software.
5. Call Queuing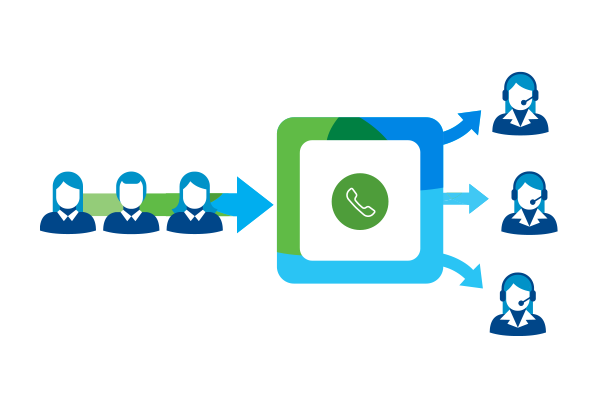 It is important for customer representatives to know which calls should be prioritized. A call center software with call queuing feature intelligently queues calls and transfers them to the most appropriate customer representative.
With a queueing system, incoming calls are placed in a queue while operators deal with other calls. This is a great way to manage incoming calls, especially during peak times.
Call queuing minimizes customer waiting time and at the same time ensures fair workload distribution to customer representatives. Good call queue management ensures reduced waiting times and overall better customer experience.
Result
There are different strategies in call center management. Therefore, when choosing a call center software, we should define our strategy well and choose our software accordingly.
If you are looking for a cloud call center software or if you want to move your existing call center to an omnichannel customer service system, you can try Infoset free for 14 days. With Infoset, you can easily manage all your support and sales channels such as call center, social media, e-mail, live chat, chatbot from a single platform and offer your customers an extraordinary experience.