Creating your account
Create an Infoset account in a few easy steps.
Creating your account is simple. First, go to the pricing page and take a look at our pricing plans.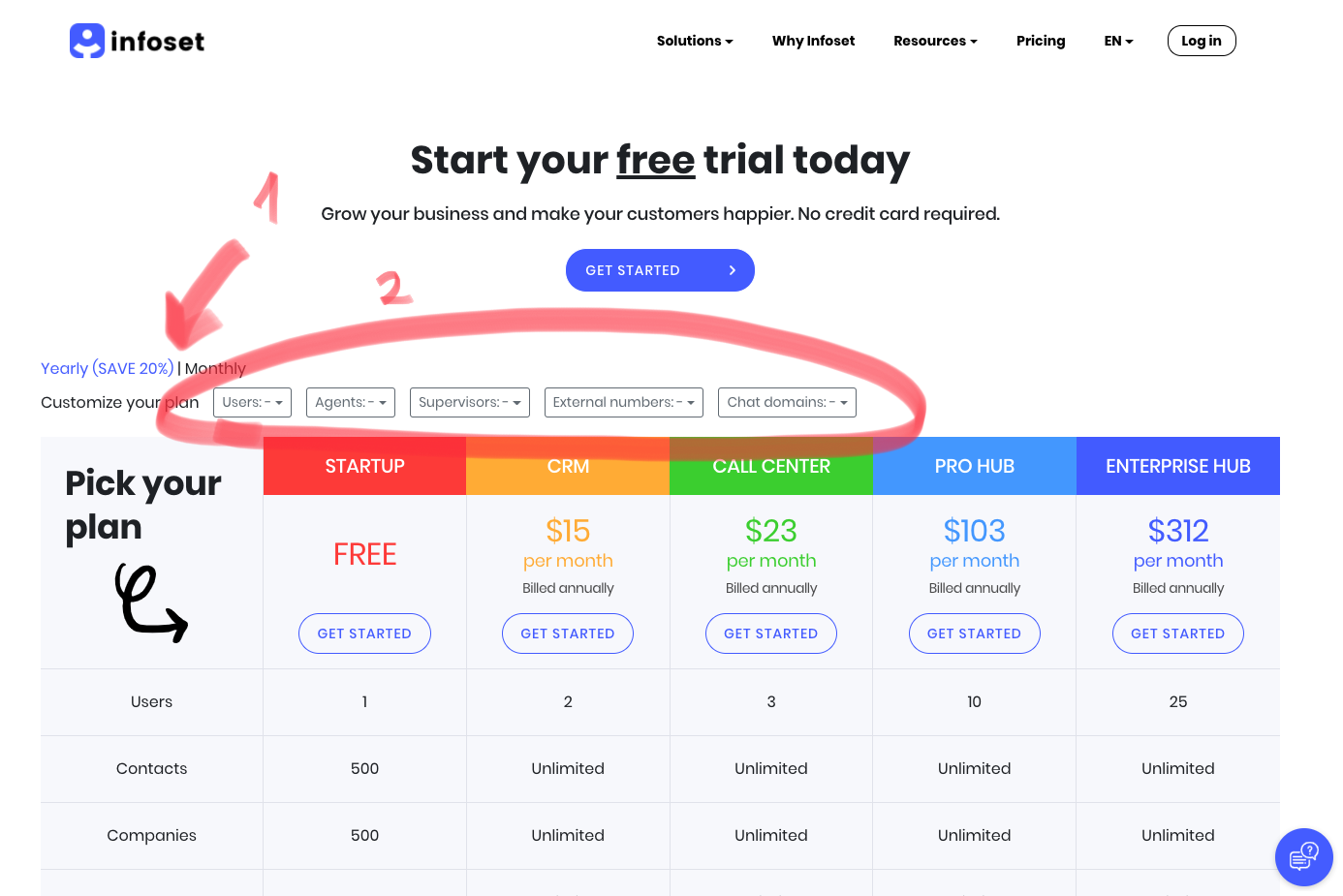 Before choosing a plan, don't forget to:
(1) choose an appropriate billing period. Yearly billing is selected by default. If you want to get billed monthly, you should choose Monthly, but note that monthly billing will cost you more.
(2) customize the plan to your needs. You can choose your number of users, agents (i.e. call center operators), supervisors (i.e. call center supervisors), external numbers, and chat domains (i.e. number of distinct domains that you're going to put live chat).
After choosing the billing period and customizing your plan, click Get Started on the plan you want. It'll redirect you to the register page. Fill in your information and click Register.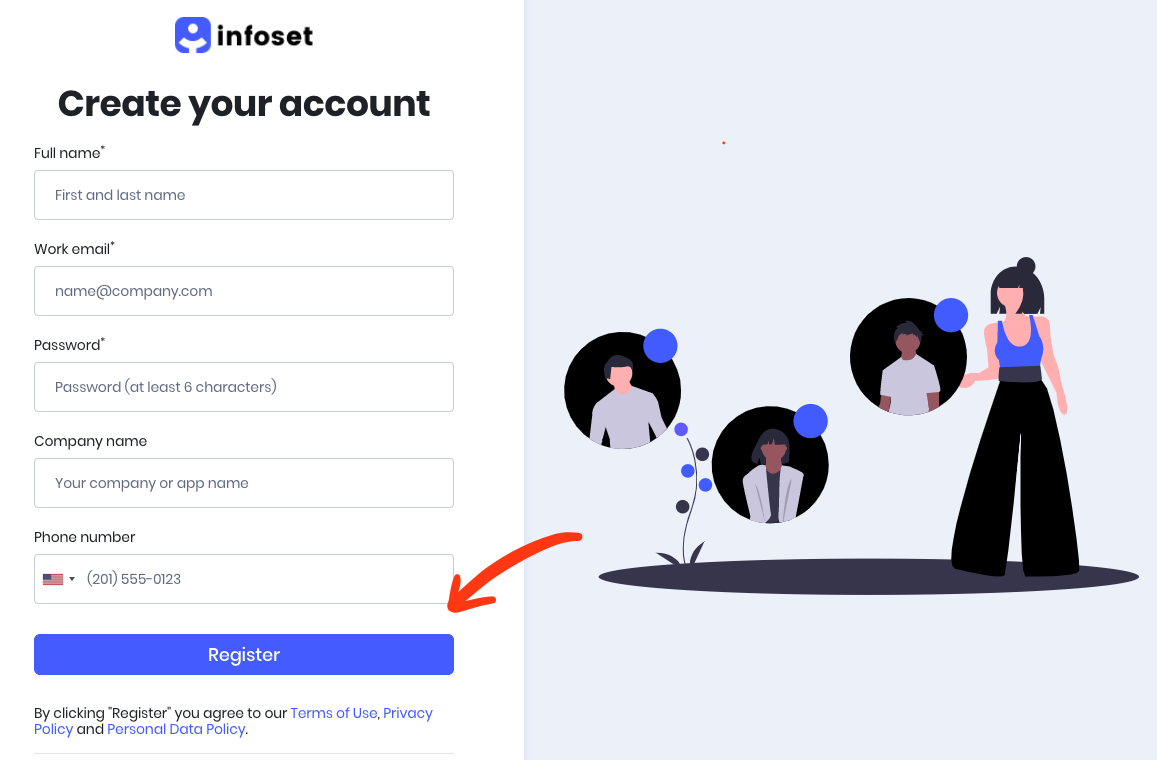 Before using Infoset, you need to provide your company (or personal) information, billing information, and make payment (if you're not using the Startup Plan). When you're redirected to the dashboard, click Let's go! in the welcome modal.
If you don't see the welcome modal, you can always go to your account information page by clicking your name on the upper right corner of the page and choosing Account Information from the dropdown.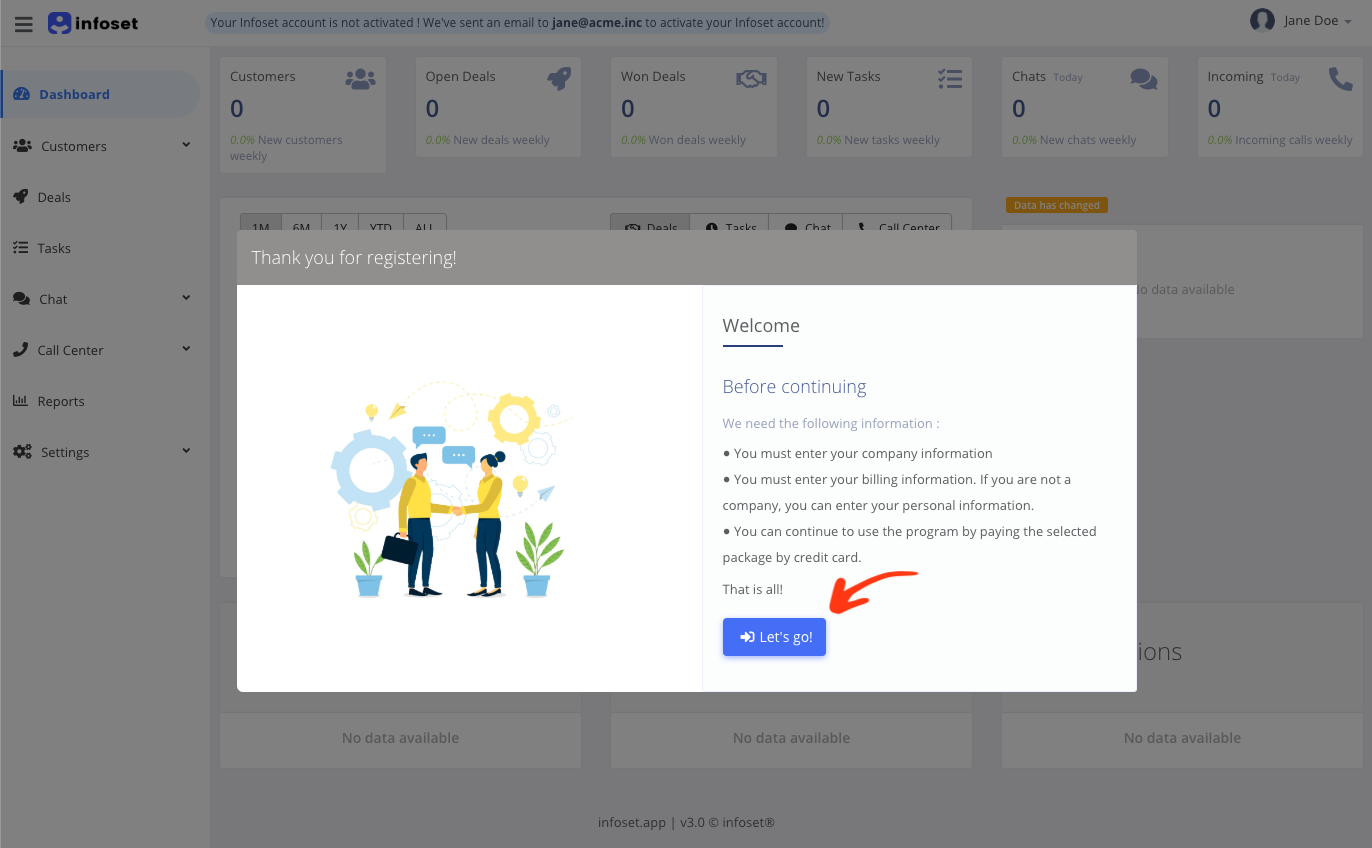 Fill in your company information in the first tab. If you're not a company, you can fill this in with your personal information. Then, fill in your information in the Invoice Info tab.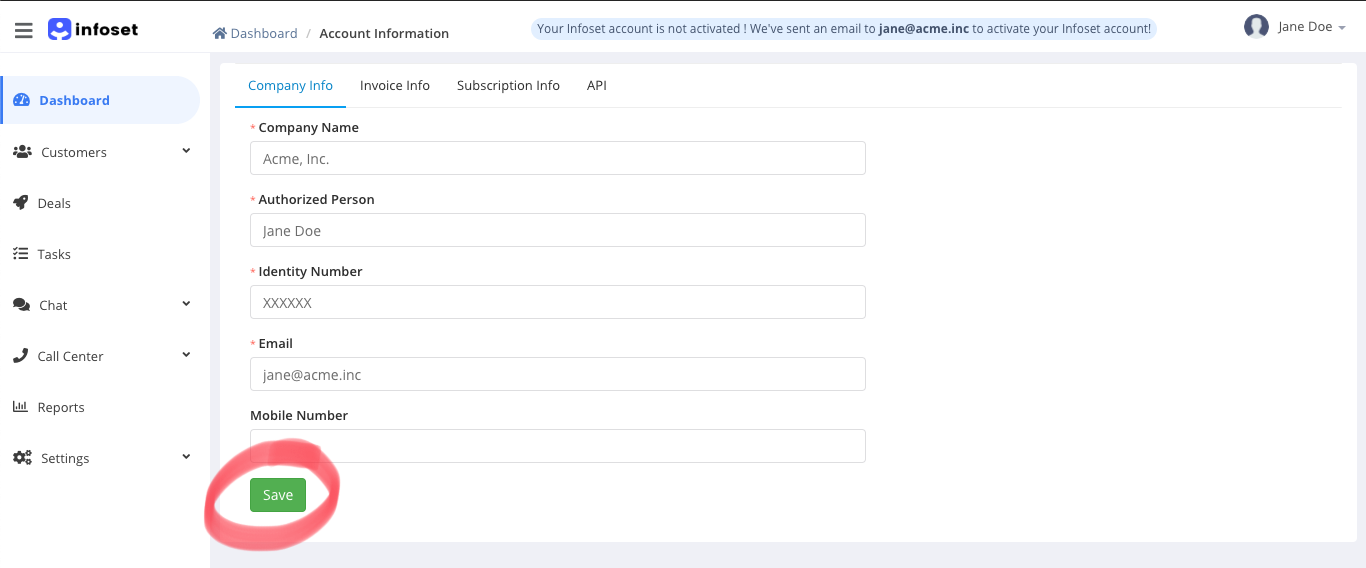 After filling in your information, you can go to the Subscription Info tab to make your first payment. If you're using the free Startup Plan, you don't need to make any payment - but at any point if you want to upgrade, you'll need to follow these steps.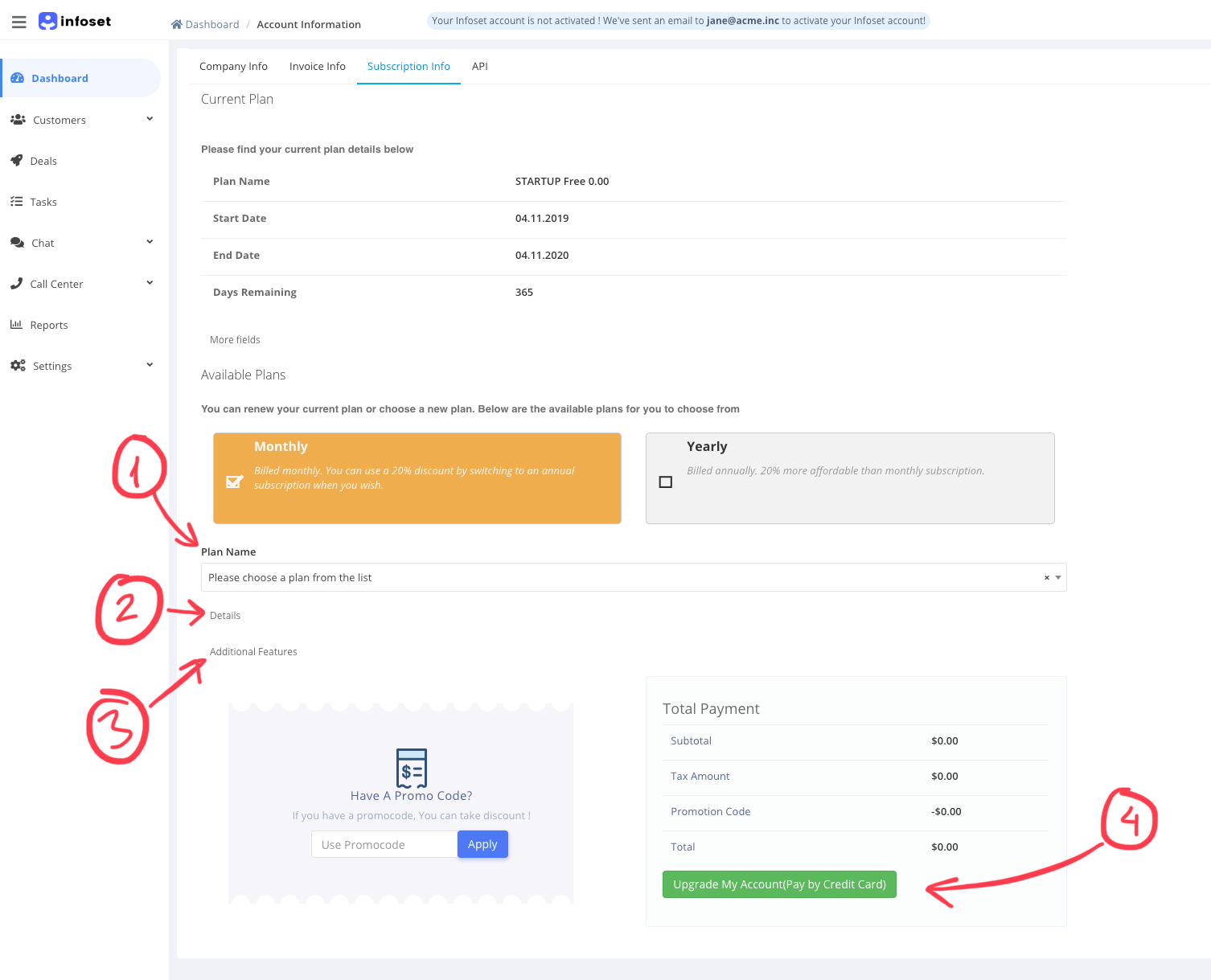 (1) choose an appropriate plan, (2) click Details to see plan details, (3) click Additional Features to customize the plan according to your needs (i.e. add additional users, agents, supervisors, chat domains), (4) click Upgrade My Account to make the payment using your credit card.
If everything went well, you're all set for growing your business with Infoset! Next steps are:
If you have any issues or questions, please contact us via live chat.