Setting up your profile
Set up your profile to make the most of Infoset.
It's important that you set up your profile correctly and keep it updated at all times to make the most of Infoset.
To update your profile, click on your name on the upper right side of the page, then select My Profile from the dropdown.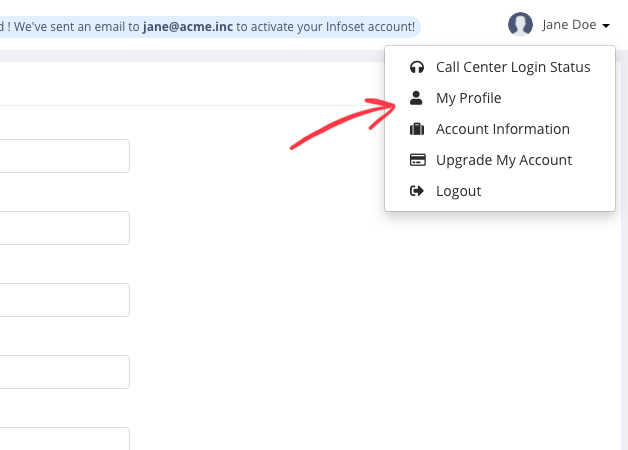 (1) Upload a nice, smiley profile picture from your device. It will be shown on deal and task cards, historical logs, live chat messages, and more. If you're using Infoset live chat, it'll let your visitors know that they're talking to a real person, not a machine. Also, it will help your teammates on Infoset dashboard to find you quickly on deals, tasks, and other places.
(2) Make sure that your name and email are correct. After uploading your profile picture and entering your name and email, click More fields.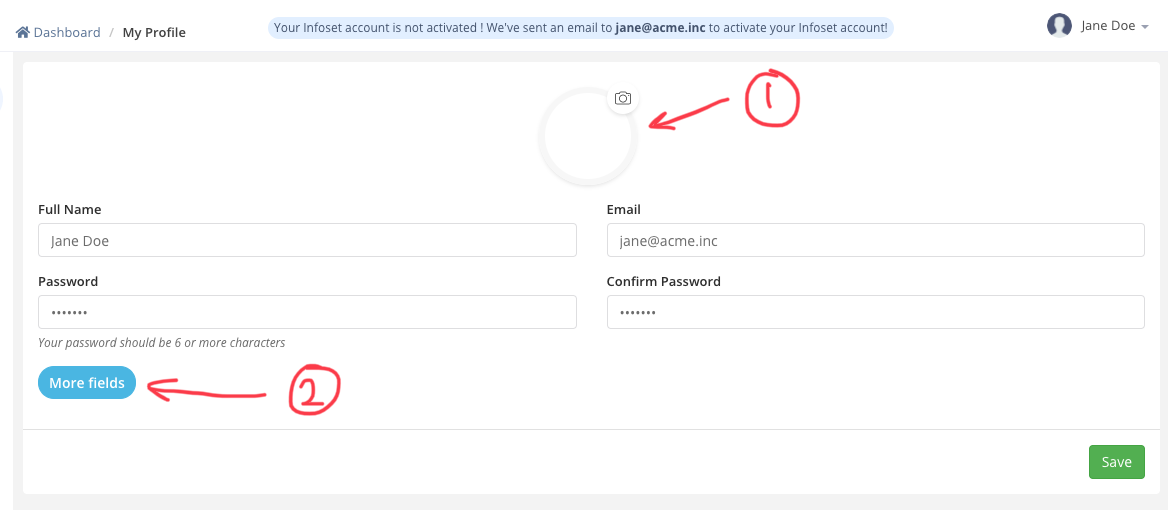 This is where you personalize your Infoset dashboard. (3) Enter a phone number, choose your timezone, date/time format, language, and currency, (4) then click Save.
When you change your language, you need to log out and log back in to see the dashboard in the new language.
If you have any issues or questions, please contact us via live chat.